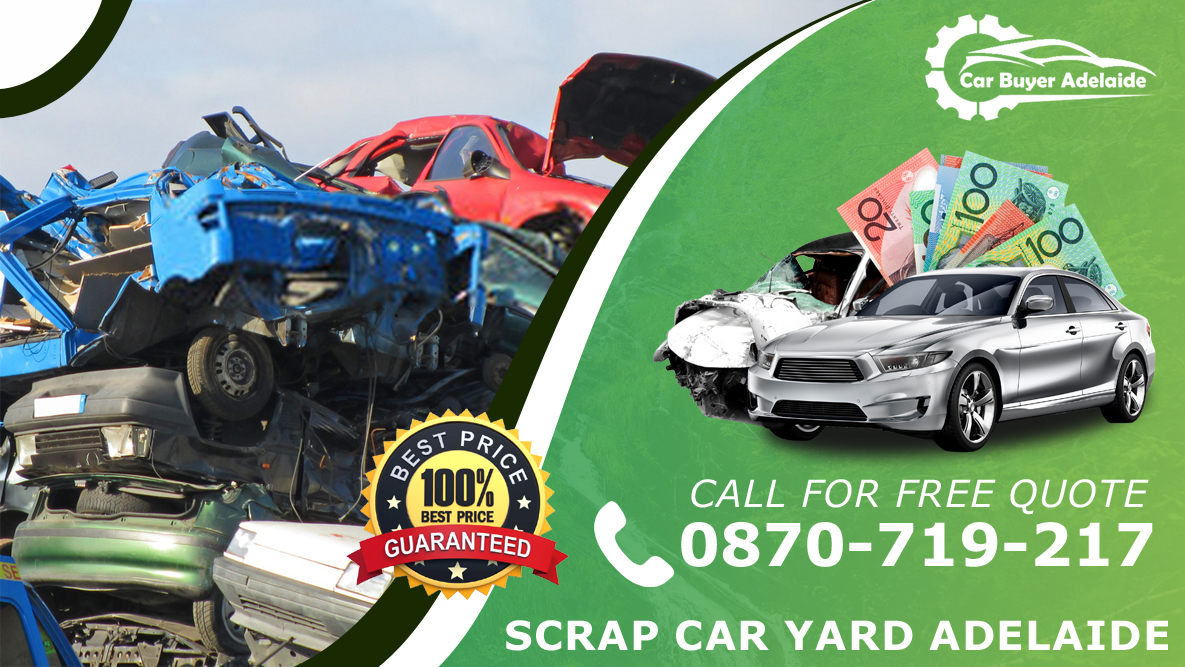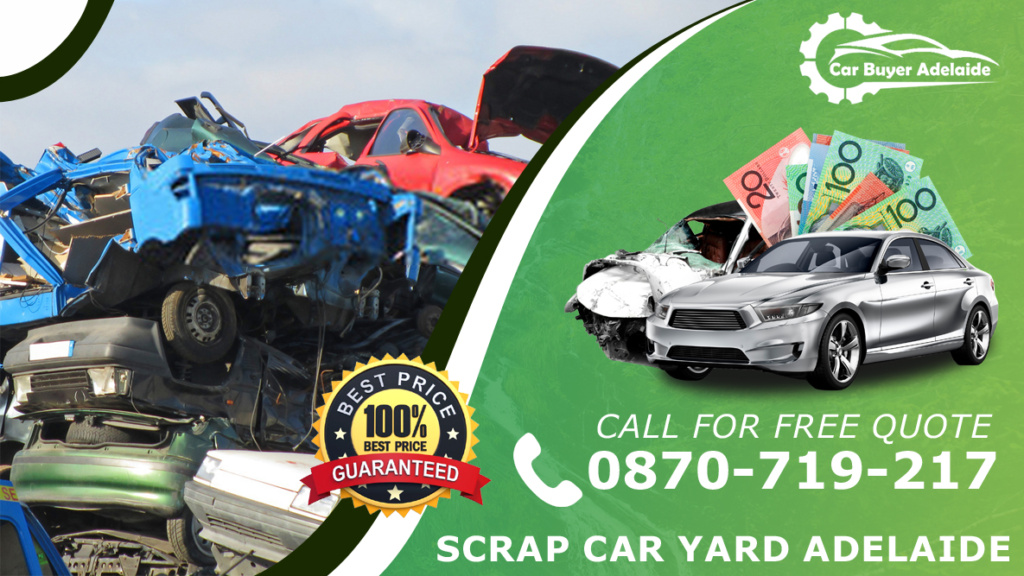 Do you want to sell your scrap car for recycling? We have the best solution for you. We are the most reputed scrap car yard in Adelaide. If you want to scrap your car and make some quick money out of it, we are only a call away. You can get a free online car valuation from us to know the estimated value of your car. The make, model, type, and size of your vehicle do not bother us. As long as you have a car you want to get rid of, we will come to your location and tow it away. We pay you the best price for scrap cars since we recycle them for the purpose of reselling the used auto parts. In this way, we dispose of your vehicle and make the best use of it before it can cause any major harm to the environment.
Sell your Scrap Car
Top Cash for Scrap Cars
Online Car Valuation
Instant Car Removal Service
Towing Service
Cash for Car on the Spot
No Service Charges
No Hidden Fee
Fully Licensed Scrap Car Yard
Sell Your Scrap Car for Cash Adelaide
If you want to sell your scrap car for cash in Adelaide, we are only a call away from you. We will come to your location, tow your car away, and pay you in cash on the spot. You do not have to drive your vehicle down to our scrap yard. You get doorstep car removal and the best services in town. Our team of car dismantlers is not only efficient but also extremely warm. You will not face any kind of inconvenience while we help you get rid of your old and damaged car. You can sell all makes and models of vehicles regardless of their condition. We buy Cars, SUVs, Trucks, 4x4s, Utes, Vans, Buses, Bikes, and other commercial vehicles. Just reach out to us by calling our experts or filling out a form on our website. The rest of the formalities are completely our responsibility.
Get Cash for Scrap Car Recycling Adelaide
There's no better way to get rid of your scrap car than to sell it to a reputed scrap car yard. And we are always here at your disposal. We buy scrap cars and recycle them. The used auto parts of your car are sold to individual car owners at a very reasonable price. The rest of the metal body parts are also repurposed so that the recycled metal can be used to make other high-quality metal goods and more auto parts. Since junk cars can be extremely harmful to the environment, we carefully dismantle them to cancel out all possibilities of pollution. You can be sure that your car will cause no harm to the environment. If you want to sell your scrap car for recycling in Adelaide, we are the best auto wrecking yard and we pay you the highest cash for cars of all makes and models.
How to Sell Your Car to a Scrapyard in Adelaide?
You can sell your car to us and get rid of it within a day. As the leading scrap car yard in Adelaide, we provide you with an instant car removal service and cash for cars on the spot. Here is how it works:
Get an Online Car Valuation


If you want to know the value of your car, our experts are at your disposal. You can get in touch with us directly by calling us for a cash quote. We also give you the option of filling out a form on our website. We would require you to provide us with all the information about your car including the brand, make, model, type, year, and condition. Make sure to give us plenty of details so that we can provide you with the best cash quote. If you are happy with our offer, give us a suitable time and location for the car removal service. We will ensure that our team of car dismantlers reach your location timely and carry out the entire process without causing you the slightest bit of inconvenience.

Same-day Car Removal Service


Our team of car wreckers will come fully equipped with all the important tools and safety measures. We also bring our own tow truck so that you do not have to make a prior arrangement for the towing service. From loading to transportation, we do it all without causing you any trouble. Your car will be out of your garage before you know it. In a matter of minutes, we will tow your vehicle away and hand over the cash to you then and there.

We are also very cautious about the legal formalities since all laws and regulations are to be abided by while selling a used car. This is why we also bring the paperwork with us so that you can complete all the legal formalities.

Cash for Cars on the Spot


You can earn some quick cash out of your scrap car with our help. We will come to your location and inspect your car to make sure its condition is as described. You will get all your money on the spot. The best advantage of selling your car to us is that you do not have to shell out a single penny. We give you a free doorstep car removal service and instant cash for cars.